Sea-Picro is a RP2040 based board in the Arduino Pro Micro form factor. Like Sea-Micro, it's designed to be a drop in replacement for keyboards wanting an upgrade from ATmega32u4 based pro micros.
Boards are currently in production, and will be available at CustomKBD when ready.
There are two variants:
EXT, featuring an Elite-C pinout, with dedicated 5V RGB LED pin, but without a reset button.
RST, featuring a pro micro pinout, with onboard RGB LED and reset button.
Sea-Picro EXT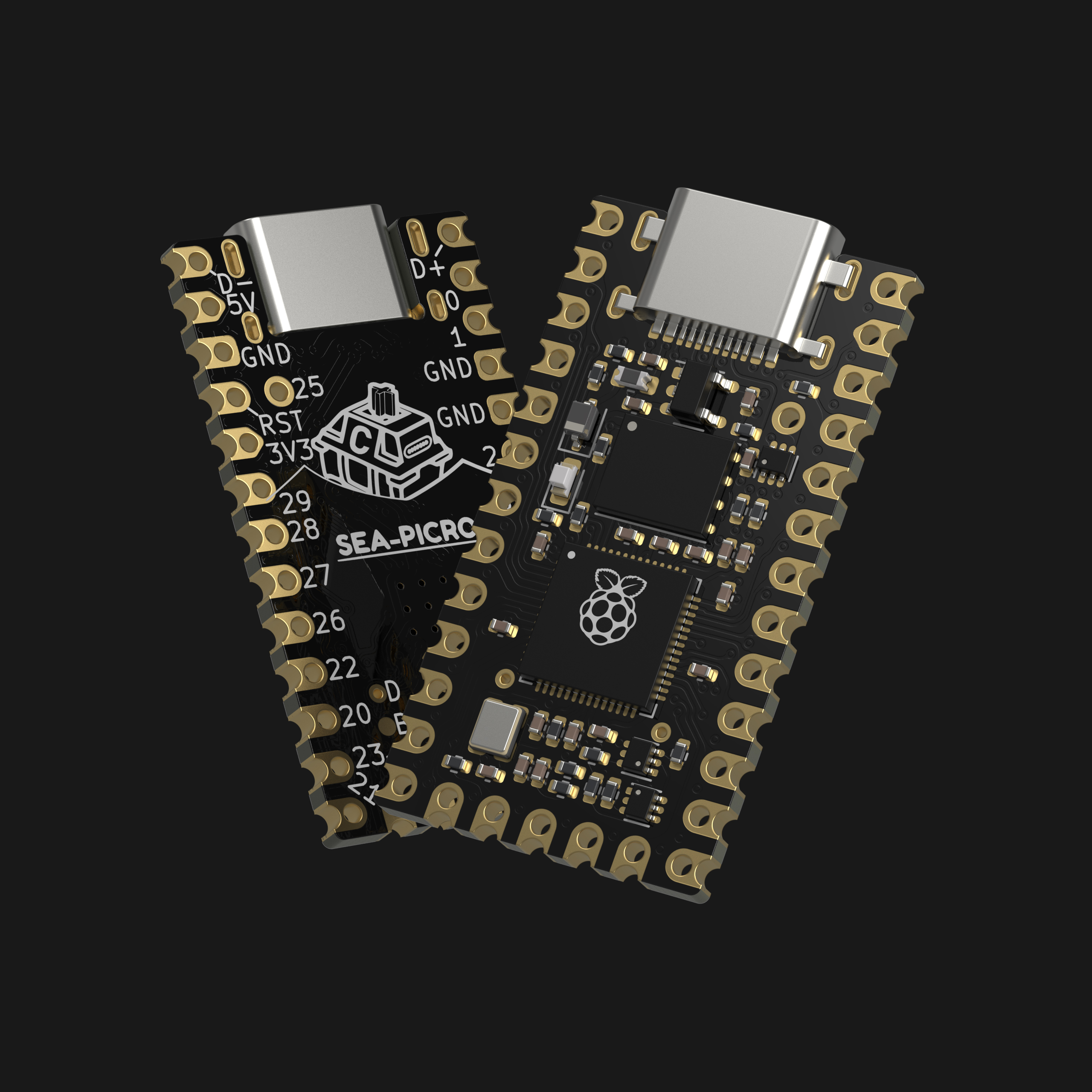 Sea-Picro RST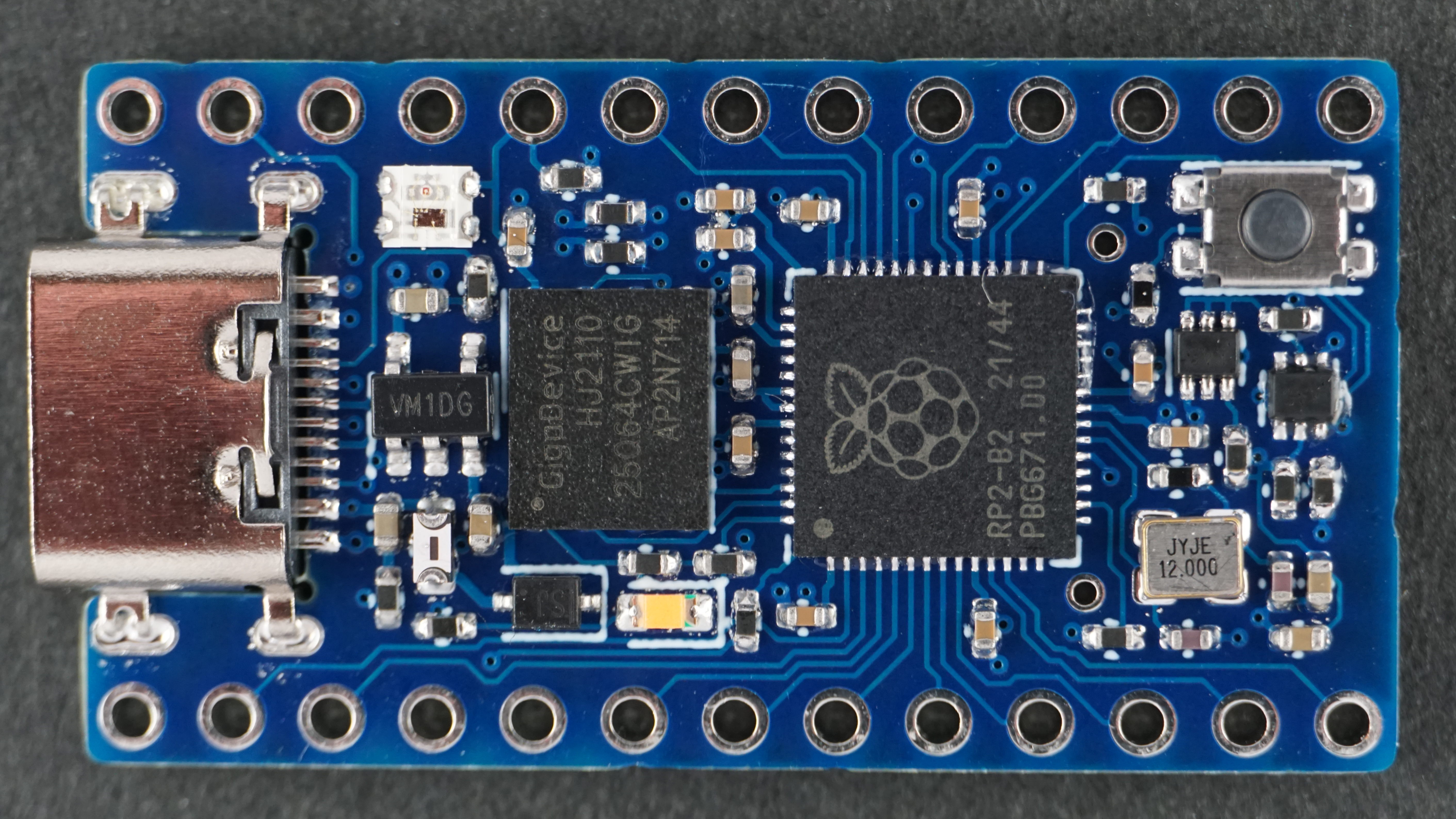 Features
Compatiable with any pro micro based keyboard (however requires new firmware)
RP2040 microcontroller, with dual M0+ processors at up to 133MHz
Mid mount USB-C connector, which is low profile and can't be ripped off
Optional Elite-C style pinout, adding an additional 5 IO for large keyboards
Single button reset / bootloader circuit which changes behaviour based on how long it's held (RP2040 usually requires two buttons to flash new firmware, making it challenging when installed upside down in a keyboard)
ROM bootloader which prevents board from being bricked
Onboard power LED, along with a WS2812 LED for use with CircuitPython / as a status indicator on the RST version. EXT version has a 5V level shifter and extra pin to drive strings of WS2812 LEDs.
IO pinout identical to the Sparkfun RP2040 Pro Micro
Pinout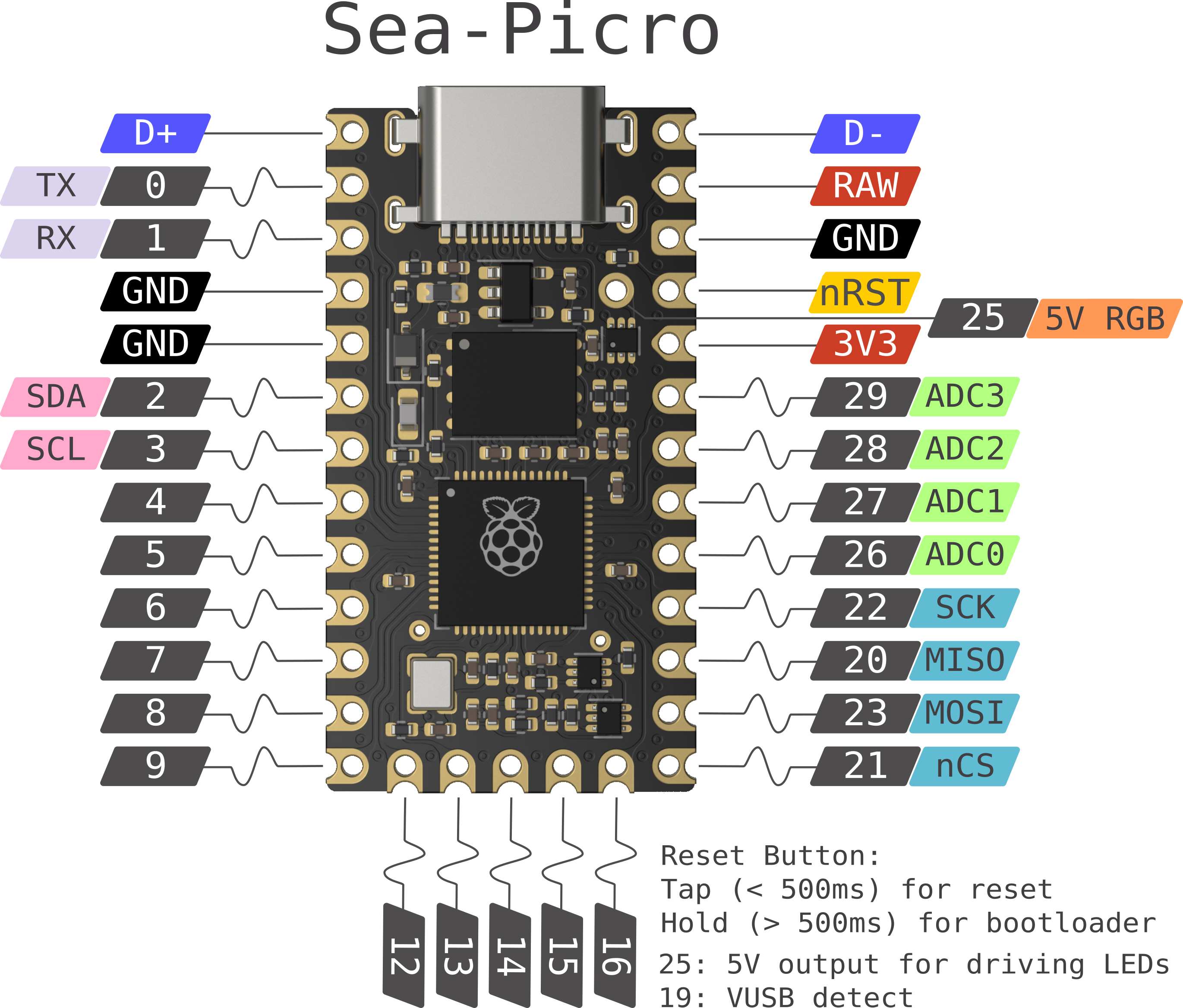 Source files can be found on Github.