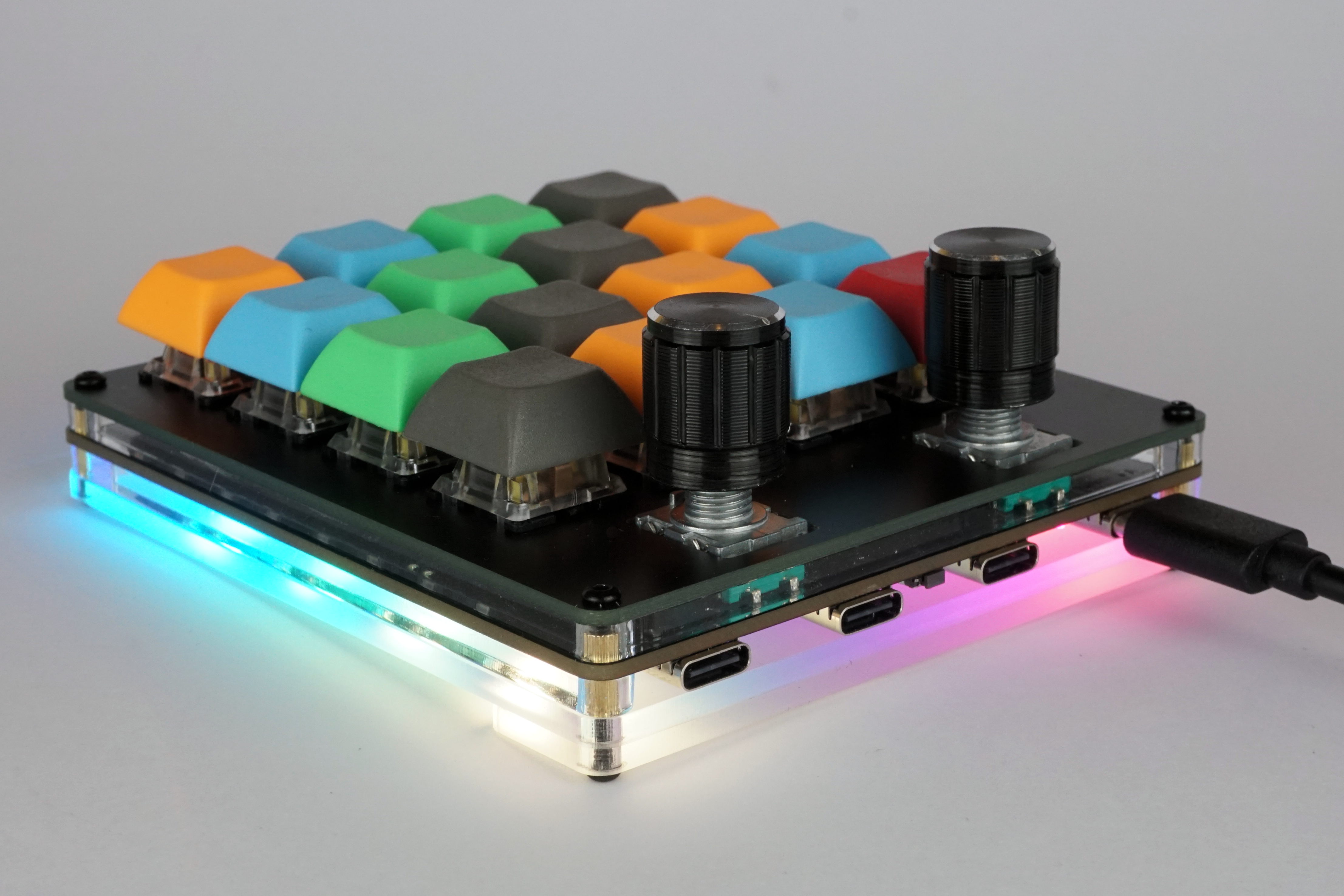 Hub16 is a macropad with a bunch of features you never knew you needed. They include:
16 Cherry MX compatible keys, along with switches in each encoder.
Two rotary encoders, enabling intuitive controls for a wide range of tools including CAD and photo / video editing.
Inbuilt USB 2.0 Hub with Type-C connectors, allowing connection to other keyboards, memory sticks, wireless receivers and more!
VIA and QMK compatibility, including a "macro" mode enabling the keys to be dynamically remapped on a host computer.
11 addressable RGB LEDs to display state, or just light your desk up.
Hub16 is available for purchase on Tindie.
For the getting started guide, documentation, and design files, please visit the Hub16 Github repo.